Jamie Rosenberg Google's Director for Digital Content of Android said on 17, November 2011 during Google's big Music Event that since many Number of android devices has reached 200 Million activated devices and still counting. It's like a 100% growth since May. Also the per day activated Android Device's count goes upto 550,000, a whooping 550,000 devices activated per day, My word.
Image Credit: Engadget
Dating Back to may this year the number of activated android devices was like 100 Million Devices. This Number has doubled in such a short span and with number of devices being released, no wonder this numbers are gonna go down. If you ask "Why android ? is it because of its
multi tasking capability ?
customizable home screens ?
Notification bar ?
Cool widgets ? or
the Android Market with numerous possibilities ?
as a Big Android Fan, i like to say that all the above are the primary reasons for me preferring android so much as the top and must have OS while choosing Smartphone or Tablets.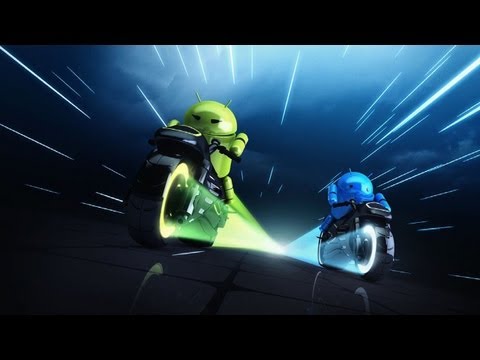 Meanwhile 250 Million iOS devices have been sold till October 2011, Not to forget the staggering 4 Million iPhone 4s being sold in the first three days of its launch. Looks like the race is a close call. Its filling upto the brim and just that who ever falls out first.
I Spot a droid everywhere and you know its easy to make friends with someone having a nexus. Google is developing day by day with numerous researches, developments and so on. This certainly isn't a bad thing. Can't wait to get my hands on IceCream Sandwich.
More Related Articles